Knowledgebase > SimPlates

SPX: After installiing SimPlates, my computer runs slowly




While we at Dauntless have not experienced this here ourselves, one user told us of just such an experience. Perhaps this may be helfpul to you:

Just wanted to share my experience installing Simplates. May be a help to others...After installing Simplates my computer acted very strangely. The hard drive was working furiously for hours at a time (all night actually), everything slowed to a crawl, programs wouldn't load etc. Thought I had a virus. Reimaged my drive and tried again. Same thing. After much frustration and research I discovered that I had the XP drive indexing service on. The computer was trying to index thousands and thousands of tiny new files, totally overwhelming the computer. Microsoft says the service detects activity and shuts off...Not necessarily true. Not even rebooting helped. Turned off indexing service and reinstalled with no problems at all. Just thought you might like to know that If people are thinking they have a virus after install, the indexing service may be the culprit.

Indeed, if this user's description is correct (and we have no reason to suspect that it isn't), it seems that XP's indexing system has trouble with SimPlates' large files.

Fortunately, as of this writing, this user has been the only one to report the problem at all, so we suspect that this is rather uncommon; to wit, none of our dozens of beta testers reported this, and many/most of them use Windows XP.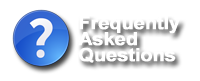 General
GroundSchool FAA Knowledge Test Prep
GroundSchool Canada Theory Exam Prep
GroundSchool EASA ATPL / CPL / IR
GroundSchool Audio
SimPlates
FastFAR (FAR/AIM/PCG)
RideReady FAA Checkride Oral Exam Prep
AirCards
Safelog Pilot Logbook
Name That Plane
Five by Five FCC Exam Prep
PilotMorse
Support via Telephone?
We provide customer and technical support via this online helpdesk. This allows you to receive prompt (sometimes instant), efficient help from either our automated response system and/or the exact person who can best assist you. As a plus, such a system ensures that a detailed written record of the conversation is available for you which can be extremely helpful when asking for and receiving technical help.
While the vast, vast majority of our visitors understand and appreciate this industry-standard system, to some of you such an online helpdesk may nevertheless be a new concept. If so, please click here to learn more about why we do things this way. Thank you for your understanding!.