Knowledgebase > Five by Five FCC Exam Prep



YOU DID NOT ORDER A CD-ROM. Five by Five and PilotMorse are NOT sold on CD-ROM. What you ordered was an electronic keycode(s) that transforms the freely downloadable DEMO versions of Five by Five / PilotMorse into the fully usable versions.

We do not now nor did we ever sell Five by Five on CD-ROM nor are we capable of delivering them to you on CD-ROM. Despite the fact that this was VERY clearly explained in the ordering process, we still get a few angry messages from time to time from people who incorrectly think that we have not promised what we offered (we have!). Were we to offer the product on CD-ROM, the cost of manufacturing the discs coupled with the hassle of sending it out would increase everybody's costs. The download-then-unlock solution is less expensive, environmentally friendly, and immediate.

Your unlock code probably arrived in your email inbox a few moments after you ordered. If you can't find it, click here.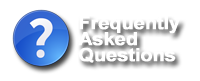 General
GroundSchool FAA Knowledge Test Prep
GroundSchool Canada Theory Exam Prep
GroundSchool EASA ATPL / CPL / IR
GroundSchool Audio
SimPlates
FastFAR (FAR/AIM/PCG)
RideReady FAA Checkride Oral Exam Prep
AirCards
Safelog Pilot Logbook
Name That Plane
Five by Five FCC Exam Prep
PilotMorse
Support via Telephone?
We provide customer and technical support via this online helpdesk. This allows you to receive prompt (sometimes instant), efficient help from either our automated response system and/or the exact person who can best assist you. As a plus, such a system ensures that a detailed written record of the conversation is available for you which can be extremely helpful when asking for and receiving technical help.
While the vast, vast majority of our visitors understand and appreciate this industry-standard system, to some of you such an online helpdesk may nevertheless be a new concept. If so, please click here to learn more about why we do things this way. Thank you for your understanding!.