>

How does RideReady quiz me on my specific aircraft type?




In RideReady, you select from a list of common aircraft for a given certificate or rating. For example, for Private / Recreational Pilot, RideReady has question sets for a variety of common Diamond, Cessna, and Piper aircraft. Once you select an aircraft, the RideReady will ask you questions about that particular aircraft (for example, it could ask you questions that pertain to the fuel system design of your particular aircraft). Furthermore, because for a number of reasons there are variations between even the same type of aircraft (for example, one particular aircraft might have special wing tips installed that lower the published stall speeds), RideReady allows you to further customize many specifics so that its questions will best reflect your particular aircraft.

Furthermore, if RideReady just doesn't have the aircraft you are using, you can always enter data for a generic aircraft. Since aircraft systems, performance, and limitations are a key FAA emphasis areas on checkrides, the ability to customize the quizzing to your aircraft's needs is a particularly important advantage of RideReady over books, which typically only talk about generic aircraft.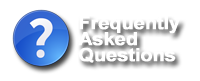 General
GroundSchool FAA Knowledge Test Prep
GroundSchool FAA Test Prep Audio
GroundSchool Canada Theory Exam Prep
GroundSchool EASA ATPL / CPL / IR
SimPlates
FastFAR (FAR/AIM/PCG)
RideReady FAA Checkride Oral Exam Prep
AirCards
Safelog Pilot Logbook
Name That Plane
Five by Five FCC Exam Prep
PilotMorse
Support via Telephone?
We provide customer and technical support via this online helpdesk. This allows you to receive prompt (sometimes instant), efficient help from either our automated response system and/or the exact person who can best assist you. As a plus, such a system ensures that a detailed written record of the conversation is available for you which can be extremely helpful when asking for and receiving technical help.
While the vast, vast majority of our visitors understand and appreciate this industry-standard system, to some of you such an online helpdesk may nevertheless be a new concept. If so, please click here to learn more about why we do things this way. Thank you for your understanding!.