Knowledgebase > GroundSchool FAA Knowledge Test Prep

Are GroundSchool questions the real thing?




More than any other product can say this, our answer is YES - these are the exact questions that you will likely see on your actual FAA written test.

However, there are a few caveats to this. The first thing that you have to understand is that we work CONTINUOUSLY to keep our database of questions up to date. We don't do only yearly updates like some book publishers do. We don't do "put it up once and never really update it" like most if not all other web-based test preps do. We work in real time to keep up with the latest FAA changes to the question pools to the best of our ability and then strive to make these questions available to you in a timely manner through the software's built in LiveUpdate feature and other means. Dealing with the FAA written test questions is a major part of our operation--it's what we do.

That said, while in all likelihood you will recognize the vast, VAST majority of questions on your actual written test if you use our software to prepare, it's also likely that a few here and there will be new to you. What are the possible reasons for this?

Reasons include:

the FAA occasionally tries "experimental" questions for future tests inside your test. You are not graded on such questions (generally, you are just marked 'correct' no matter what you actually put) and those questions are not differentiated from the others during the actual test taking process. These experimental questions are not part of the "live" bank, thus we don't have them in our software yet.
Occasionally, the FAA publishes new questions on their "live" set before they get to us or any other test prep provider. This is a natural lag in the information flow; there is nothing we can do for such "gap" questions but strive to work on adding those questions as we get them. Fear not, this typically affects less than one or two questions on your exam.

All in all, GroundSchool provides the fastest and easiest way to have the most up to date questions at your fingertips so that the written test is quickly just a memory.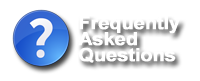 General
GroundSchool FAA Knowledge Test Prep
GroundSchool Canada Theory Exam Prep
GroundSchool EASA ATPL / CPL / IR
GroundSchool Audio
SimPlates
FastFAR (FAR/AIM/PCG)
RideReady FAA Checkride Oral Exam Prep
AirCards
Safelog Pilot Logbook
Name That Plane
Five by Five FCC Exam Prep
PilotMorse
Support via Telephone?
We provide customer and technical support via this online helpdesk. This allows you to receive prompt (sometimes instant), efficient help from either our automated response system and/or the exact person who can best assist you. As a plus, such a system ensures that a detailed written record of the conversation is available for you which can be extremely helpful when asking for and receiving technical help.
While the vast, vast majority of our visitors understand and appreciate this industry-standard system, to some of you such an online helpdesk may nevertheless be a new concept. If so, please click here to learn more about why we do things this way. Thank you for your understanding!.