| | |
| --- | --- |
| | Lost / Not Working / Never Received Unlock code. |
Category: General
Question / Issue:
For questions such as:
- I did not receive my unlock code
- I lost my unlock code
- My unlock code doesn't seem to work.
- I changed my email address
and so forth...

Solution:


To solve your issue, please check out our Unlock Help Wizard. It really works well and can provide fast, accurate help for you. It even has links to our automated activation keycode recovery mechanism.

Click here to visit the Unlock Help Wizard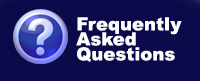 General
CDLPass USA CDL Preparation